Back at the beginning of the 2021 season, the ability to plan a road tour to support skydiving events was tricky. The dates for boogies and skills camps began to appear in the new year as usual, but many included the caveat that nothing was finalised and would be subject to change. Visiting a string of events across mainland Europe means that each piece of the puzzle is connected to its immediate neighbors – so as the postponements and cancellations grew in line with ongoing border restrictions the original schedule was thrown into disarray. The easy part is that for the tour reps, the process is largely the same regardless – and as such, it is possible to react on very short notice. The hard part is that dropzones and event organisers must consider many more intricate and committing elements before being able to give something a green light. Due to this, although it is possible for the boogie reps to make a plan on Friday afternoon and be in place on Saturday morning – their fates are tied to that of the events themselves and the flow of relevant information.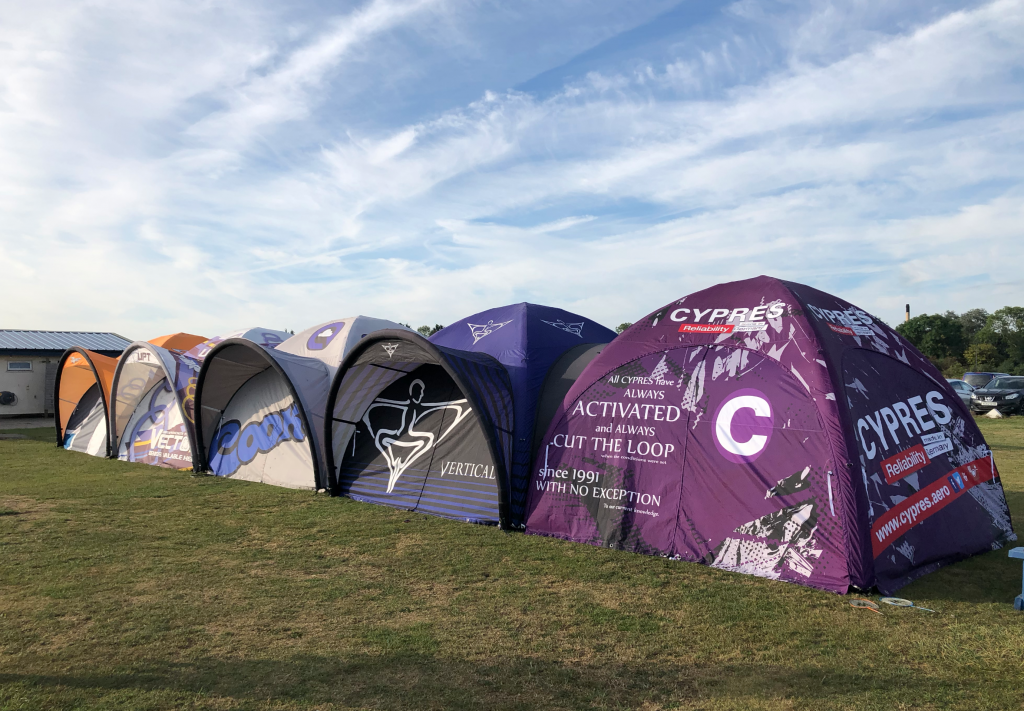 Members of the roadshow traveling circus have learned over time that the presence of vendor tents acts as a kind of value multiplier. One tent is good, a few are great – but more means that the resulting village evolves from being an addition to proceedings to a legitimate component of the active event space. With enough tents, the collected effort adds an area of the location in which people will now come to hang out – not just to browse or mooch about. Presented separately, the brands have value – but together the energy grows into something more. With this in mind, the UK based ambassadors for various high-end skydiving manufacturers sought to make the most from a complicated season and aim to work together as much as possible – with the idea being that in a limited season we could apply our collective effort and do more things, in more places, for more people.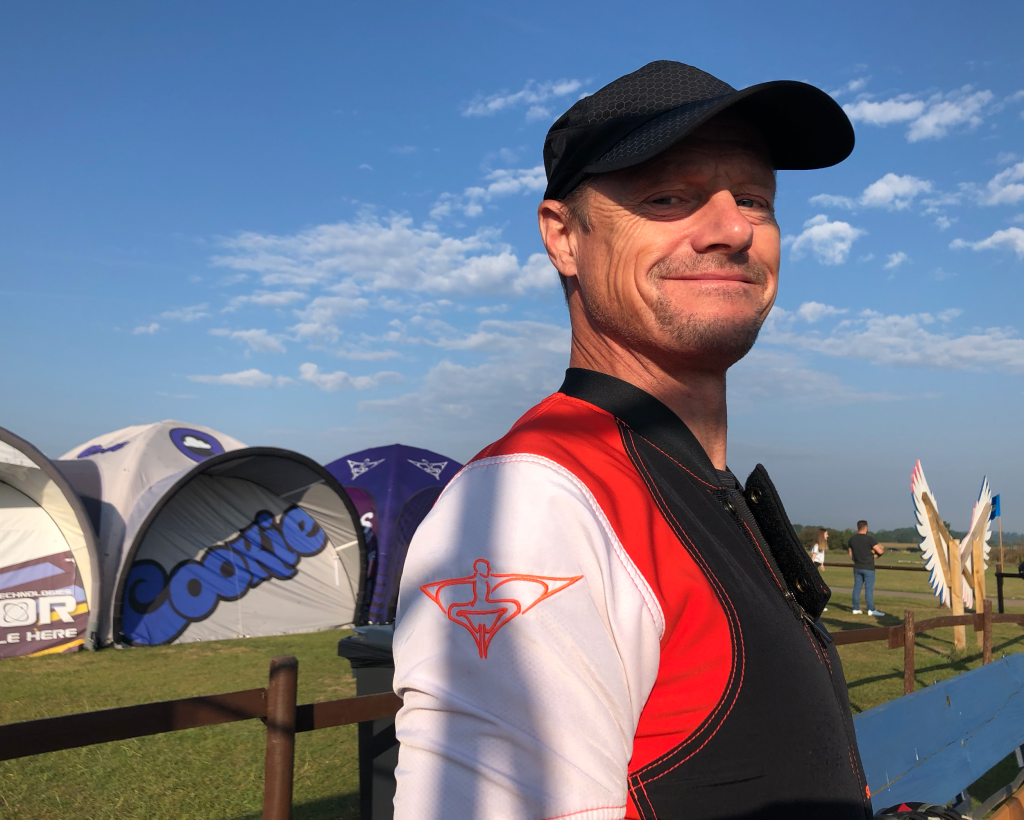 Langar Boogie 2 is the final come-one-come-all event of the UK season and is the first time we got all the tents lined up together in a magnificent line. Our goal was to use this season as a proof of concept for working together more and more. The various ways we have collaborated since the Spring has shown us that having a complete set of high-end brands all in one place not only really adds to an event, but also means that we are offering enough that we don't necessarily need to rely on the duration or scale of an event to justify being there. If we are all going together, representation from PD, UPT, Cookie, LB, Cypres, and indeed Vertical Suits is enough to create some excitement and extra interest. Across the bright, but largely inhibited travel months of 2021 we have set up in many places of different scale, and it works well – enough that we would like to aim for more together as a team.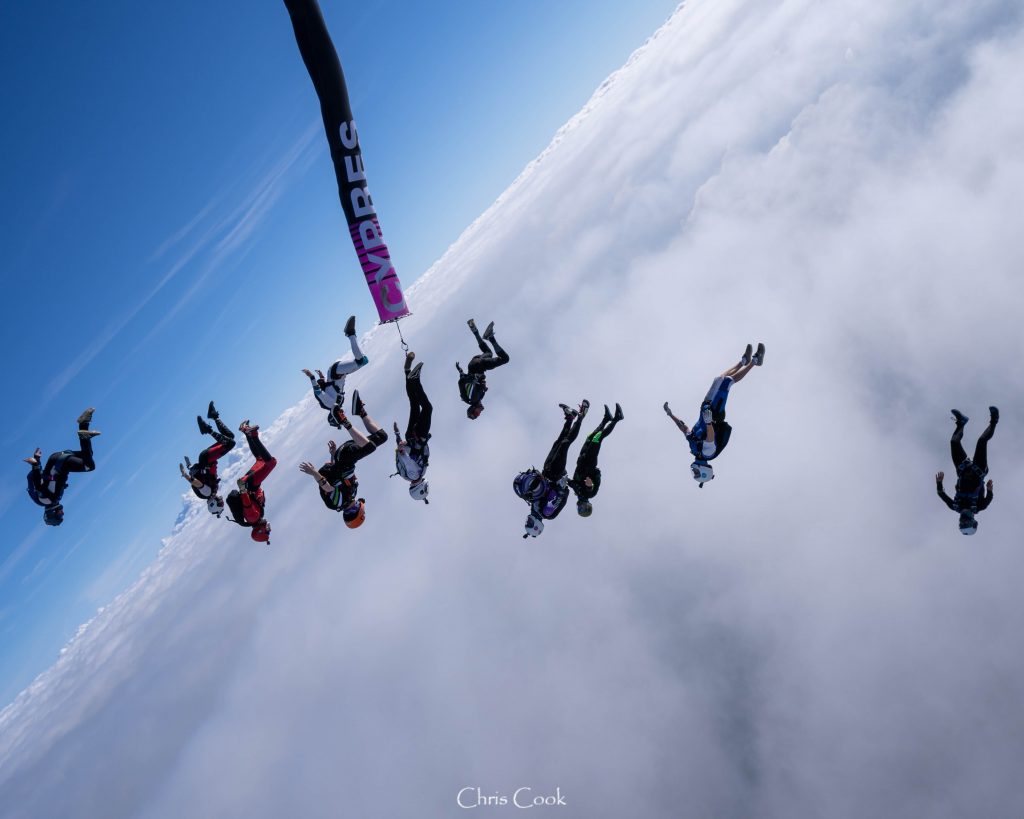 Skydiving is getting more complex – with new skill sets, more capable equipment and more elaborate plans meaning more traditional dropzone operations need to find ways to keep things interesting or lose business to others. Langar seems to have this in mind, as their ambitions for what can be achieved on a British dropzone continues to evolve. This final event of the year had some multi-plane activity for both the belly types and the freeflyers. Also, while it is comparatively difficult to arrange innhopps in Britain – they have proved it is perhaps increasingly possible. For two evenings in a row, several aircraft loads jumped into a local cricket ground for dinner and beers. This happens in a lot of other places – but in jolly old England, it is a rarity. Let us hope the young crew that runs Skydive Langar can keep providing their community with such adventures.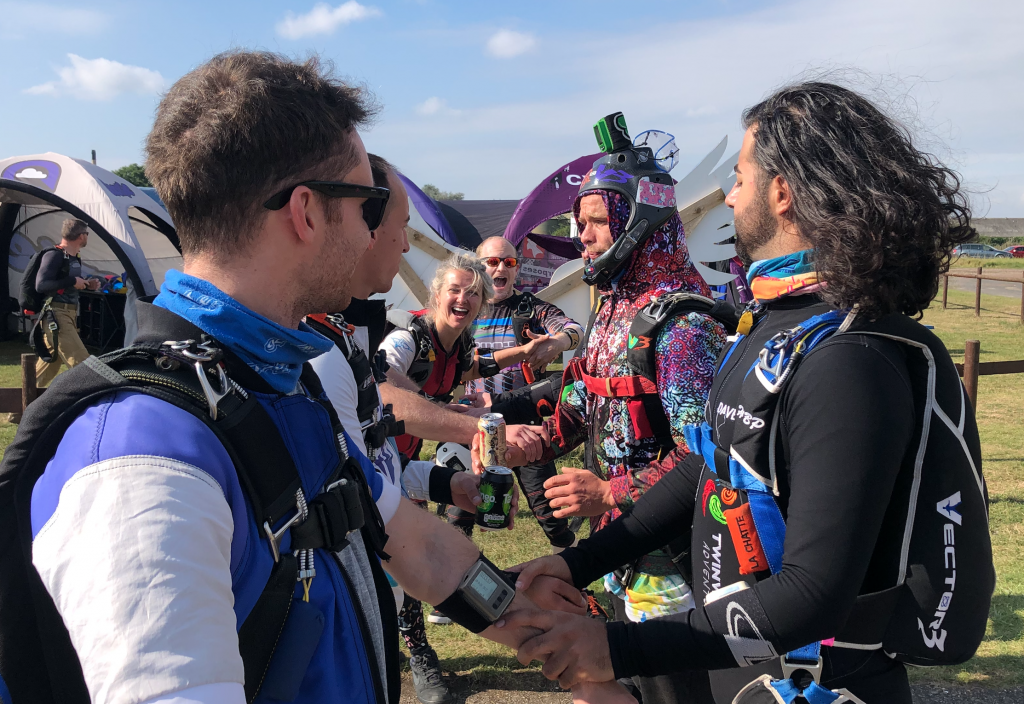 Although 2021 has been a somewhat muted events season, the collaboration between Vertical Suits, Cypres and LB Altimeters works well. Vertical is committed to being at the front of the pack when it comes to jumpsuit development, and being out in the world at events where you can get everything you need from direct contact is part of that.