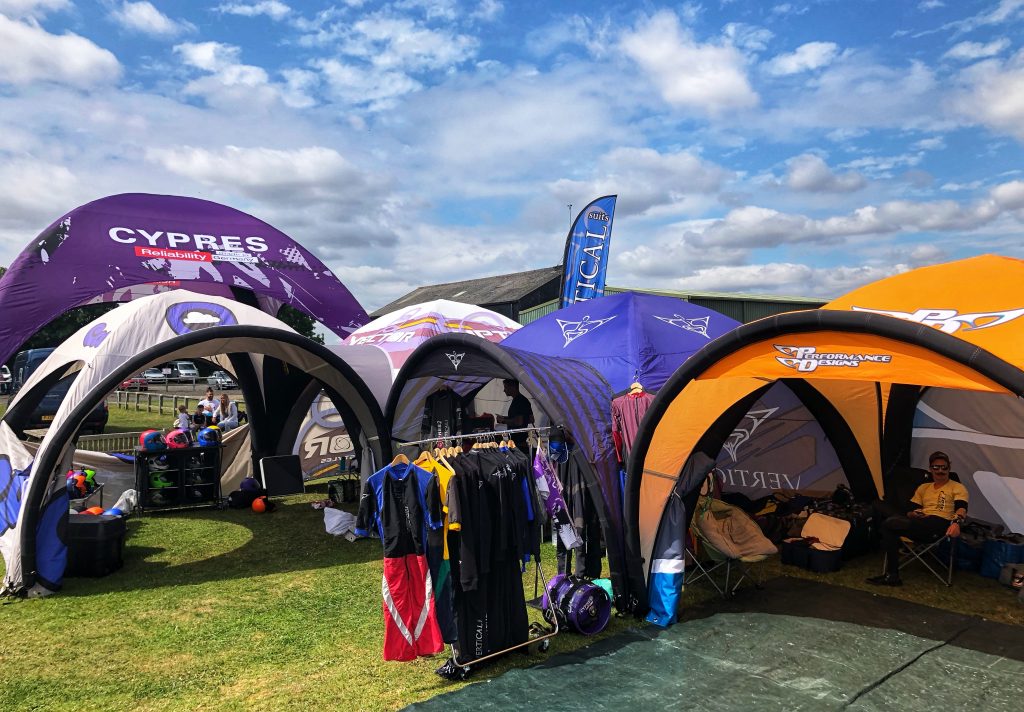 Our connections to the history of skydiving are important. For now, there are people around that started jumping at the same time skydiving itself became a thing we could do as a sport – basically figuring it out as they went along – laying the groundwork for everything to come. People develop strong connections to the home of their jumping lives, and although dropzones are most often just some shabby buildings in a field somewhere – they are important places to people.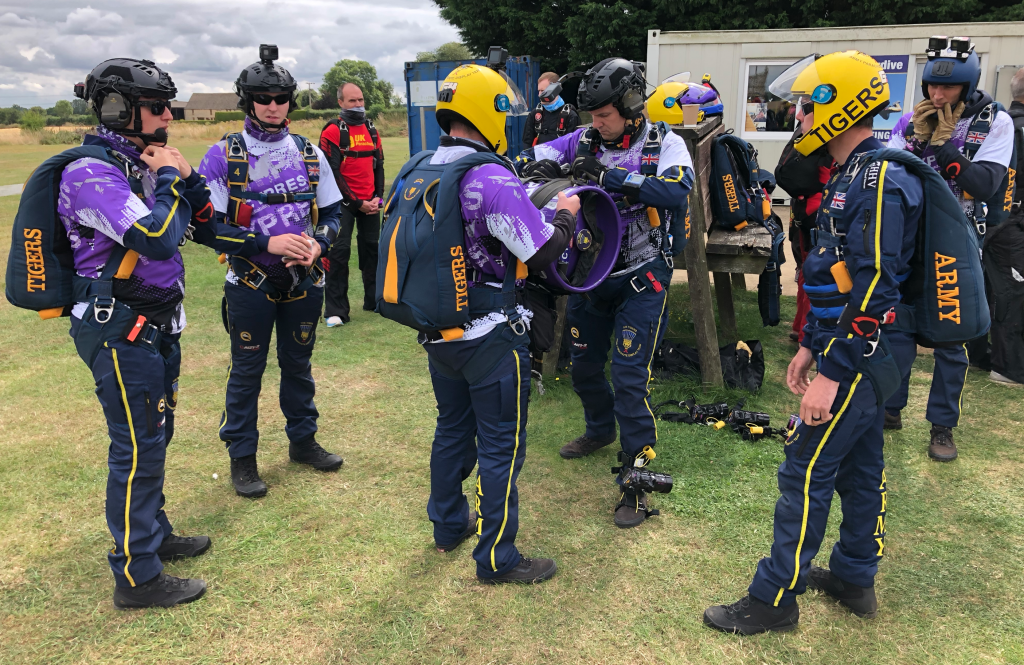 Skydiving has been happening now at Sibson for half a century – a number worthy of a celebration. The Summer months are changeable at best in the UK, and this year August has presented us with particularly unsettled weather – but as is traditional for the British we just get on with it anyway. Sometimes we ride down in the plane, often we hang around waiting for holes in the cloud – but we always turn up for whatever is going to happen.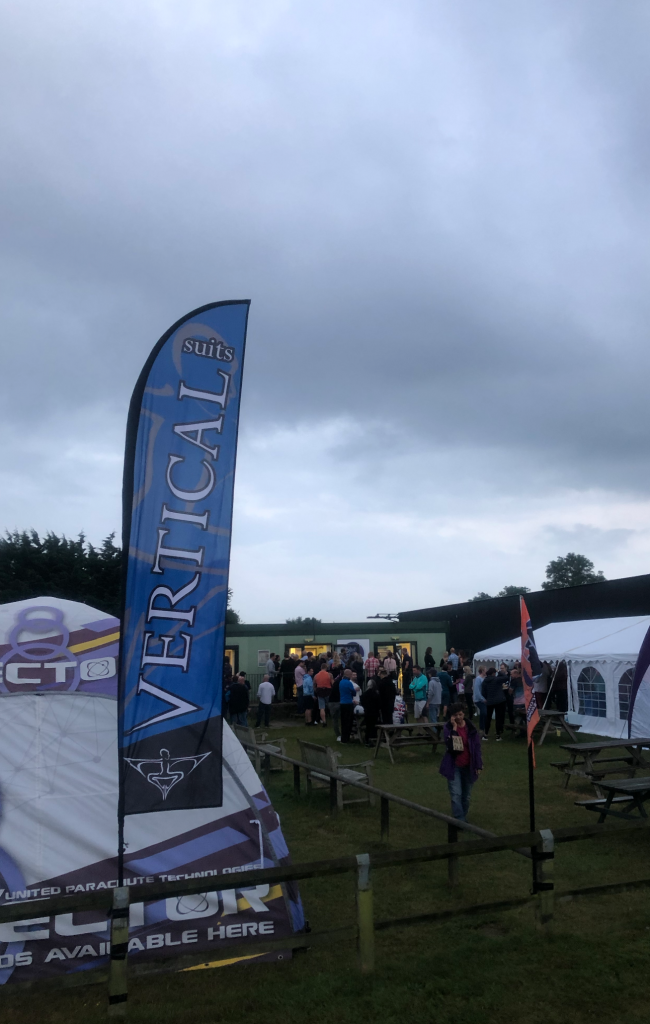 2021 represents thirty years since the commercial release of the Cypres unit. Due to the continued uncertainty about traveling and gathering, Airtec wanted to offer support to events this Summer in the form of something mobile and repeatable – something that we could add to the boogies that actually went ahead. A huge tent was ordered to serve as a party space, and some rigging types were tasked to set about creating an old favorite – the tried, tested, and lauded keg jump system. The lingering logistical complexity of international effort means that only now, in August, do we have all the things in the right place at the right time – which sees us here at UK Parachuting in the jolly old English countryside to kick-off everything left that we can do this season.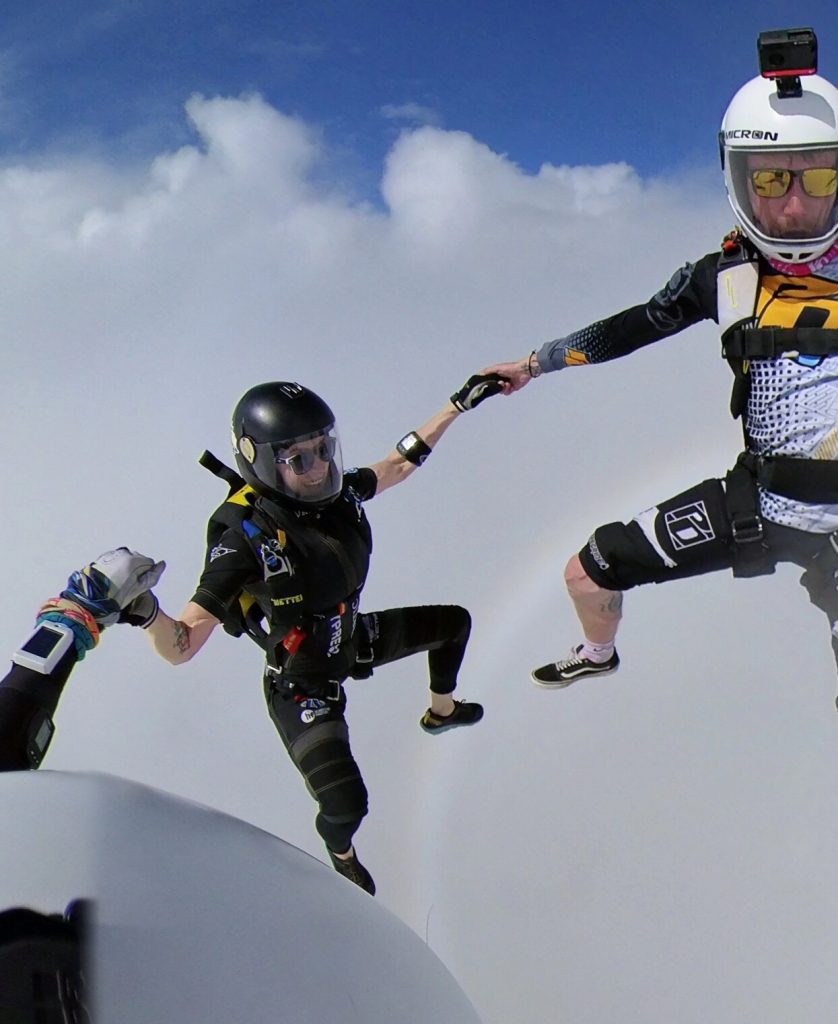 The Tigers are a Cypres-sponsored full-time military demo team, not long since relocated to the UK after time spent in Germany. The fates had seen to place them at Sibson for a two-week training program, ending exactly in step with the boogie week – and after some deft work by their busy team they did us all the honour of dropping in with the beer keg on party day. Despite a huge backlog of AFF tasks to attend to, the Tigers found the time to commit to an idea and work up some canopy formations involving the beer keg system – and were also game for a quick hybrid jump too.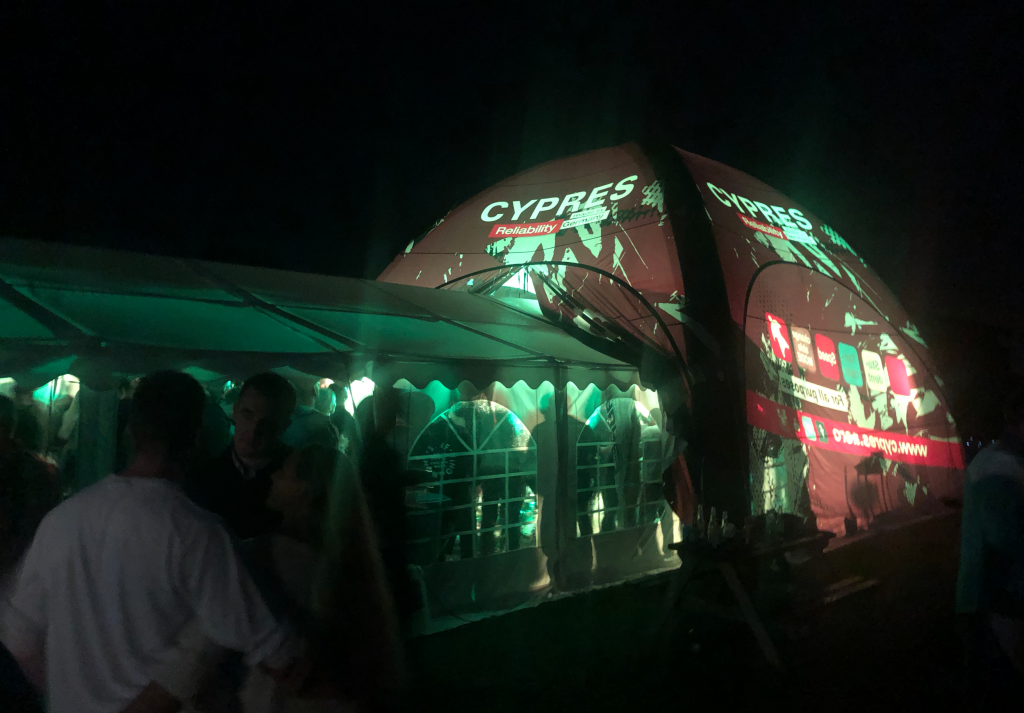 Dropzones are all different. Some places have tons of room, others not so much – and every space might even serve multiple purposes. Where do you put the band if the hangar is full of planes and the rented marquee is not going to do the job? The huge new Cypres tent was always intended as a gathering space for packing and parties – but it turns out to be exactly what you need when the forecast is dire and you have a six-piece and all their gear to rig up.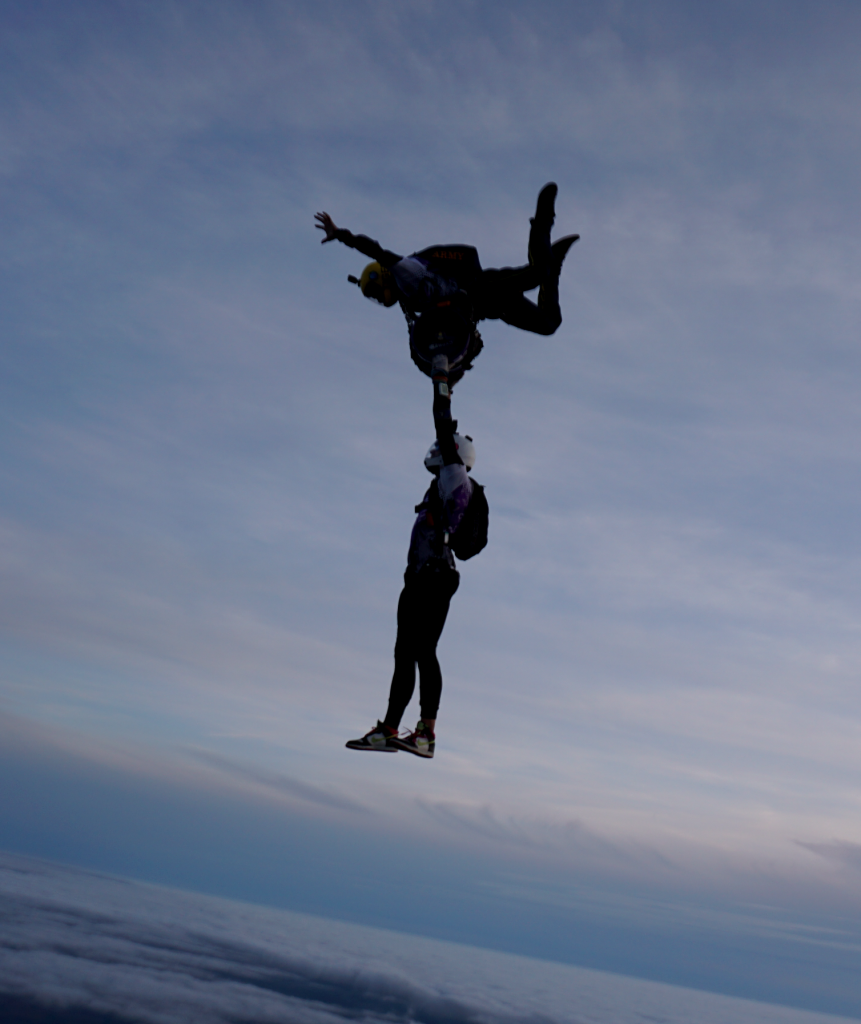 The band, 'Winging It' is made of six skydivers – and is genuinely, legitimately, actually good. Proper good. A level of good they themselves will freely admit came as a massive surprise after only getting together and rehearsing four times. The music is what you think it might be – Guns 'n' Roses, Green Day, Metallica, Robbie Williams, and such – but it is delivered in key, in time, and with conviction. It goes off like skydiving parties only sometimes do. There is crowd-surfing and moshing and kids cutting loose in a way that has been absent from their lives. After this, Winging It have very likely significantly upgraded their ambitions.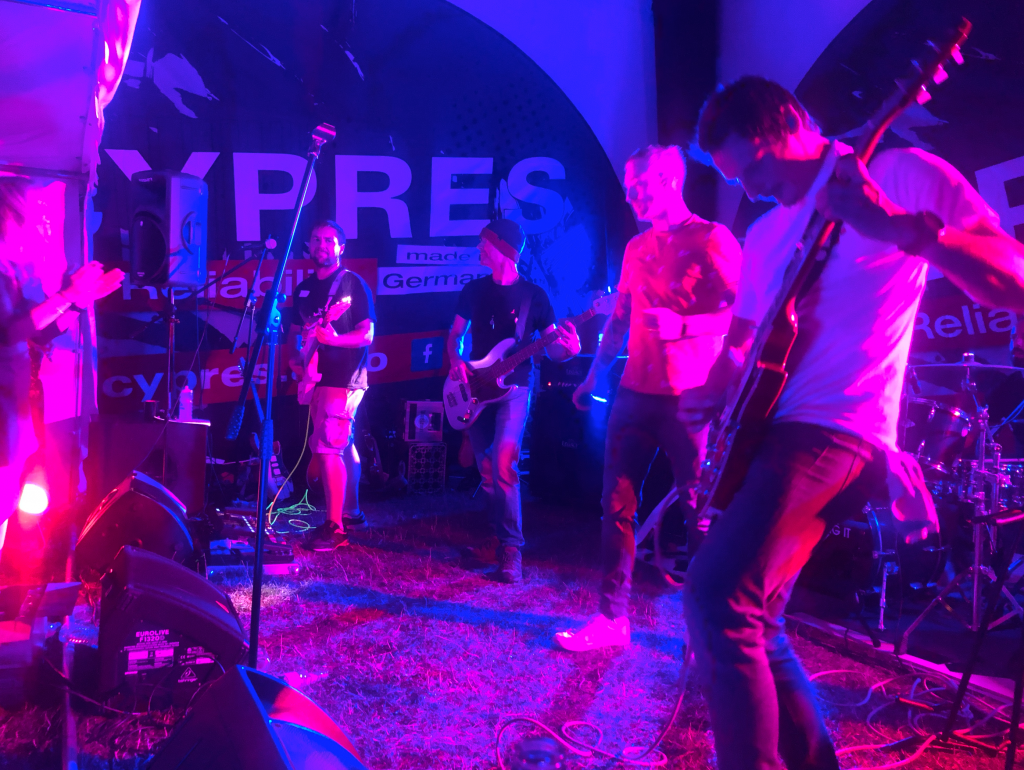 Putting on a skydiving event is long on effort and short on profit – but the results can vindicate the work in different ways. The tricky weather meant that less skydiving was achieved, but people will remember the party – perhaps as a time and a place where something significant happened and we looked both backward to our history and forwards to what the future might hold.