Pants and Jacket
The pants/jacket combo still has a practical and useful role in skydiving, but the once fairly large market share that Freefly pants held is not a thing anymore because of the tunnel. No matter how well the two halves might fit you, using it in an indoor environment will have it untucked in moments – you need a full suit for the tube. In the sky however, the practicality and comfort of use mean that pants you can jump in, wear about the place all day – and add a jacket to (with or without camera wings) at a moments notice means this is a popular choice for dropzone full-timers doing AFF jumps, taking tandems or working in the camera pool. The designs are essentially the bottom half of their corresponding suit, and as such represent the same kind of choices about what to get that is best for you.
Z-Suit Pants: Similar to the Original Swoop shorts, our Z-Suit pants represents the platform for greatest practicality, customisation and available real-estate for embroidered logos. This is the most popular template for commercial operations that require highly visible branding but also unrivalled durability.
Viper and Raptor: Our technical freefly designs. More information here.
Inverted Pants: The Inverted suit is the don't-give-a-hoot-about-your-wind-tunnel choice, and the pants are the same thing. Optimized for the sky. Comfortable and unrestrictive. Function before fashion.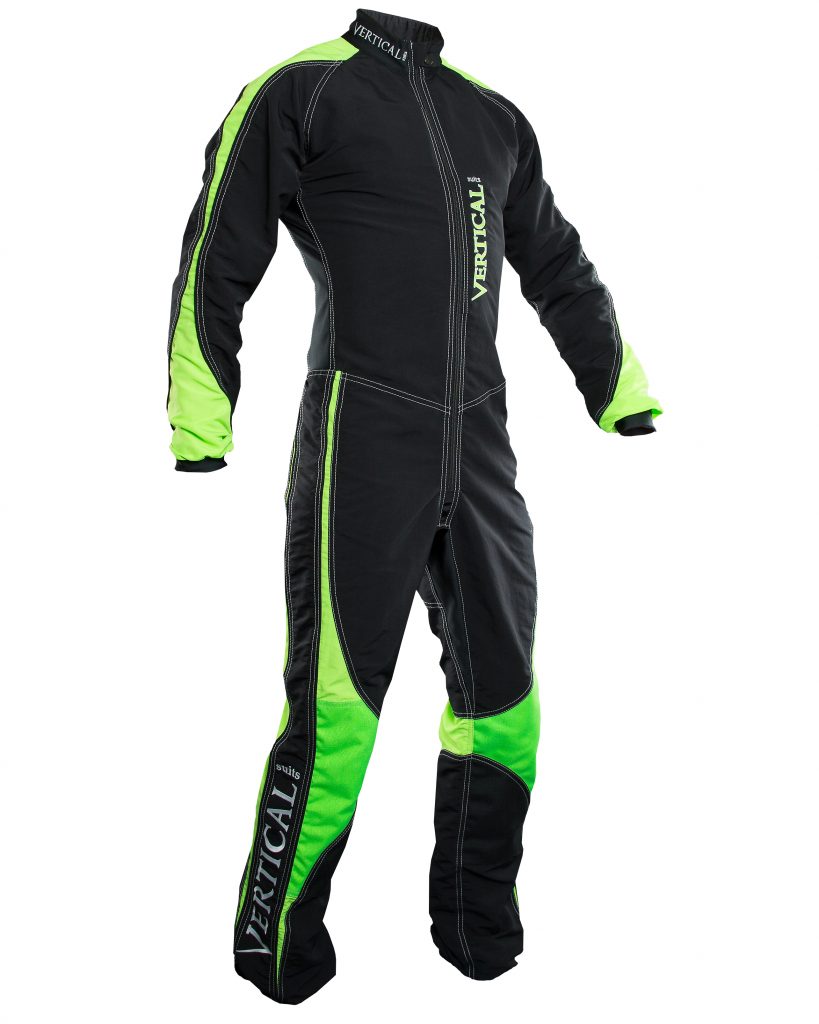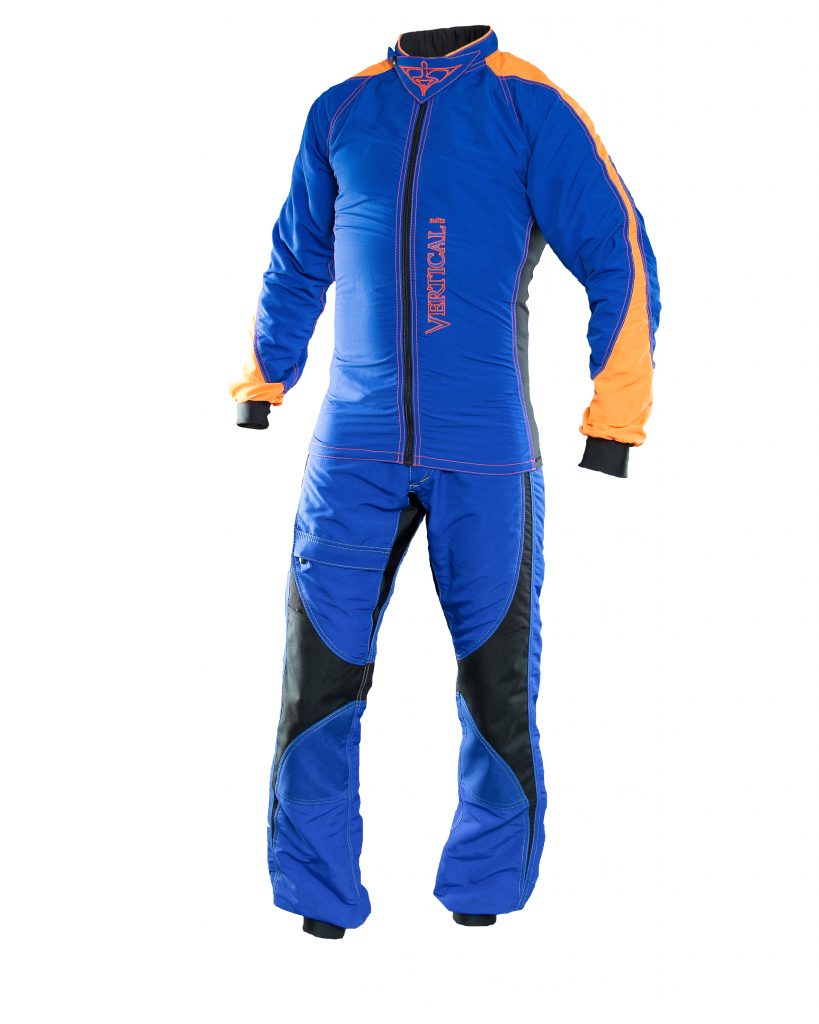 Remember: In the sky, a jacket and pants combo under your rig will behave exactly the same way as the full version of the same suit. In the tunnel, you 100% need the one-piece version.
Tandem Pants: In addition, we have developed a pants design with the specific needs of tandem instructors in mind. Working all day throwing drogues is tough on specific areas, and they need to be tough enough to last while still looking cool. Our Tandem Pants have an extra long seamless seat which can be additionally cushioned with a G-Form tailbone pad. Cordura also strengthens the front from knee to ankle, but sufficient comfort and mobility is retained via Durastretch side panels and adjustable buckles.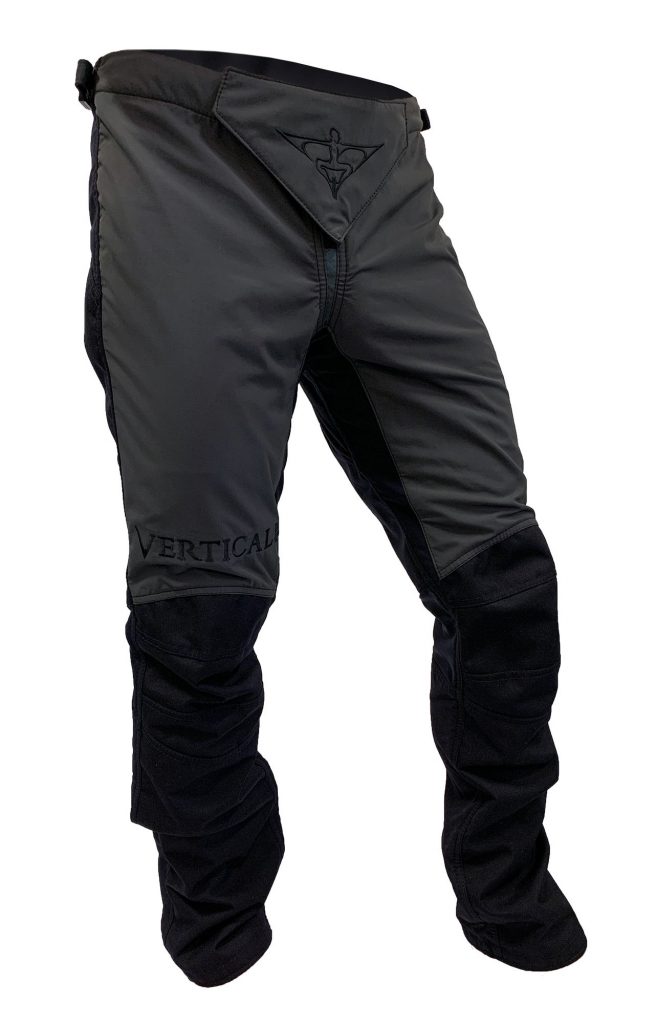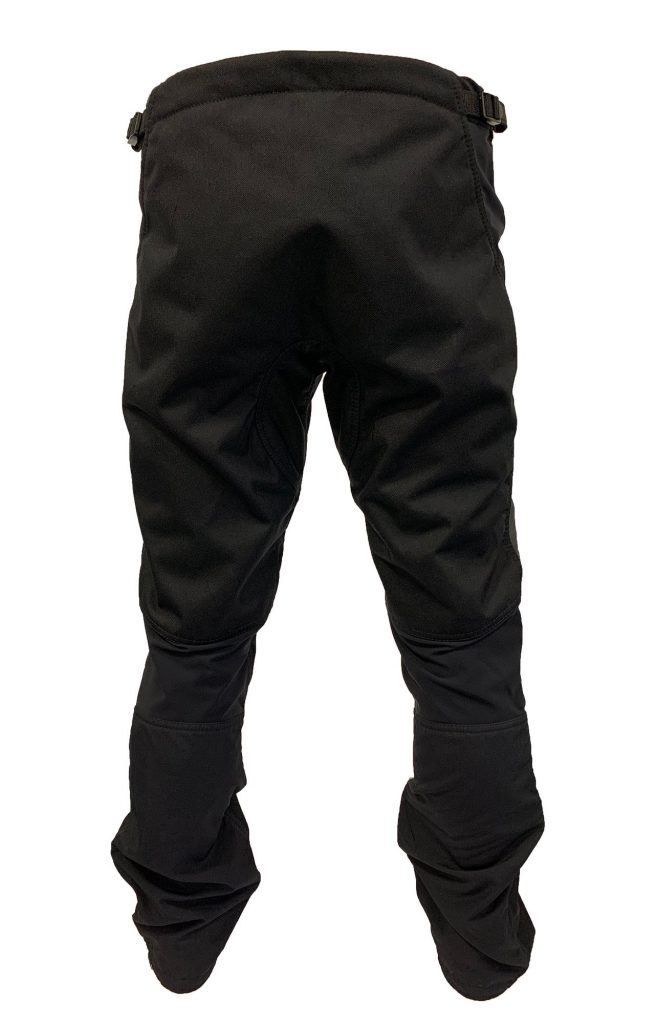 Sleeves
While not super common to see a long-legged suit with short sleeves, there are enough people out there who like it, such as instructors and coaches who fly a lot with their legs but still want a bit of skin in the open air – or even the odd tunnel instructor who enjoys this as a preference. It works in the same way as a shortie suit – just the top half. The template is the same, and short sleeves or not – it is still a jumpsuit with the advantages that the particular design offers.
Legs
It is rare to see a jumpsuit that has long arms and short legs. Way back in the very early days of Freefly 'sit suits' built looking like short shorts with various arm wing arrangements were a thing intended to help people fly head up – right up until our technical understanding and ability to teach properly proved them unnecessary. This is not to say that a jacket and shorts have no useful place – camera legend Bruno Brokken can be seen for much of the year in the skies over Empuriabrava in his camera wings jacket and board shorts.
Wings Jacket
Wings are a specific tool for camera flyers that allow for great power and maneuverability when being in the right place at the right time is crucial. Our wings come in three sizes and can be applied to the Z-Suit Jacket or Generic Camera Jacket – and paired with any pants choice allows things to be specific to your exact requirements when you need to keep your head high and your arms out of the way.