26th-27th June 2021
The presence of an event tent performs a few different functions for an equipment manufacturer. The primary concern is promotional activity that translates either directly or indirectly to sales – yet meaningful and productive connections are created and developed in different ways.
Skydivers: Our community is relatively small, within which people both travel a bunch and communicate with each other between locations. Word-of-mouth reputation really is important for the success of a company operating on the scale of skydiving, and agreeable experiences with the tent people can be the genesis point of lasting interactions with a particular producer of gear. If people value the things, and getting hold of them is a smooth, efficient, interesting, and personable process – they will likely return and bring their friends.
Dropzones: In the most basic terms, a dropzone is the ability to get from the ground and up in the air to a high enough altitude to jump from. Out in the world though, skydiving operations come in all shapes and sizes, and can have a powerful influence over the way people do their skydiving – including how their community makes decisions about the products they use. Corporate orders can be significant for gear manufacturers, as not only do they buy long lists of items – having staff use your kit serves as excellent advertising.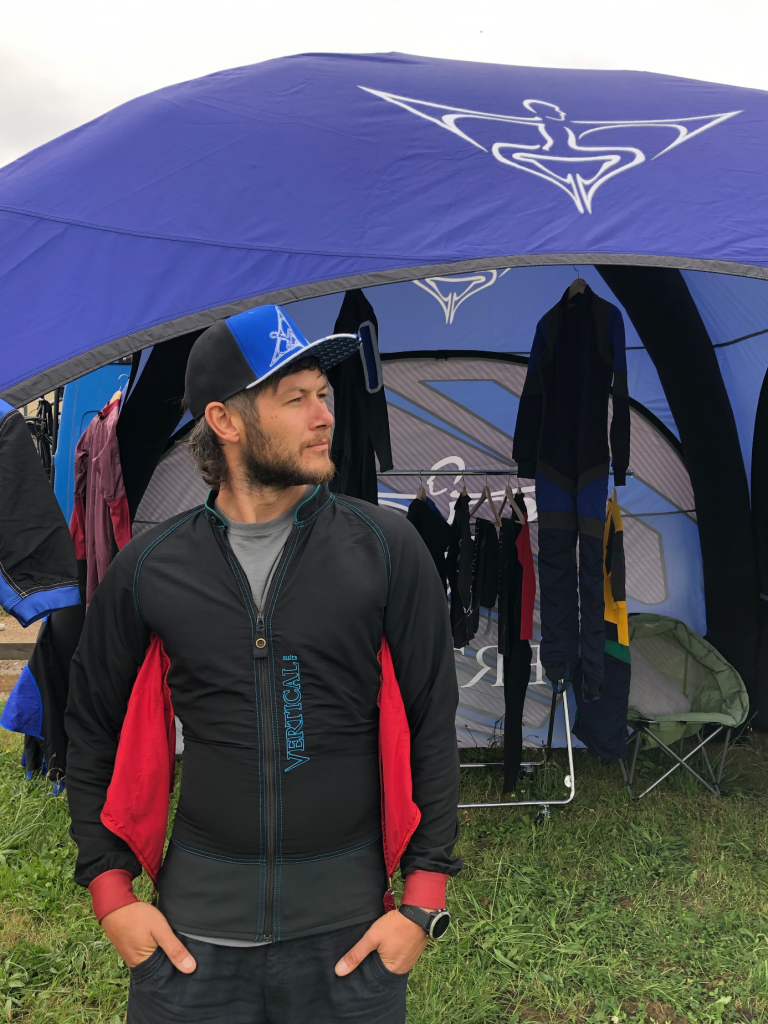 Events: A well-organised boogie or skills camp can have a transformational effect on the profile of a skydiving operation. Events with a good reputation have a built-in level of quality that can bring people to a dropzone from far away. Success with a new location can mean rare exclusivity and popularity for the event – and perhaps ultimately a huge boost for the dropzone as people may start to turn up more often and in greater numbers. 
Athletes: Sponsored individuals and teams can also have a tangible effect on the fortunes of a business, and while a part of doing well via sponsorship is the ability to communicate well and operate with independence – catching up in person on location works both ways for the parties involved. Skydiving is very much a community-led industry, and even in our increasingly detached modern world relationships reinforced in person can have a huge effect.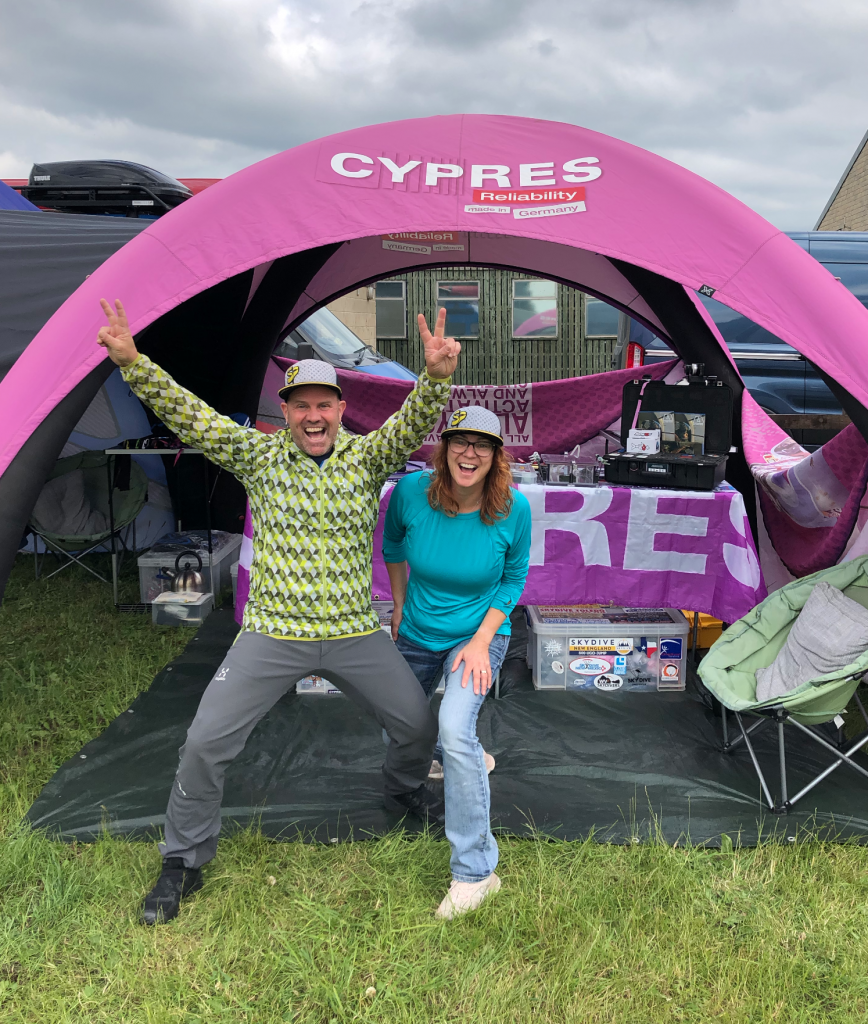 Functioning out in the world for equipment manufacturers is definitely about the value of being friendly while handing out stickers and pull-up cords – but it is a lot more than just that. The boogie rep operates as a nexus in the space between the main elements that form skydiving as a sport. Depending on how things pan out, these points of contact ebb and flow from one place and one day to the next. 
Skydive Hibaldstow
For a long time now, 'Hib' has been the British dropzone where you go to get shit done. The UK national championships have been held here since 1996, and it is not uncommon for 50+ teams to register – with the highest being 78 in 2014. I have completed 15 self-packed jumps here by four in the afternoon – representing one warm-up jump and two full artistic skydiving competitions (and two gold medals, thanks very much). The speed and capacity of Skydive Hibaldstow is truly an impressive thing to behold, but with nothing but potato fields for miles every direction – what do you do when the weather is bad?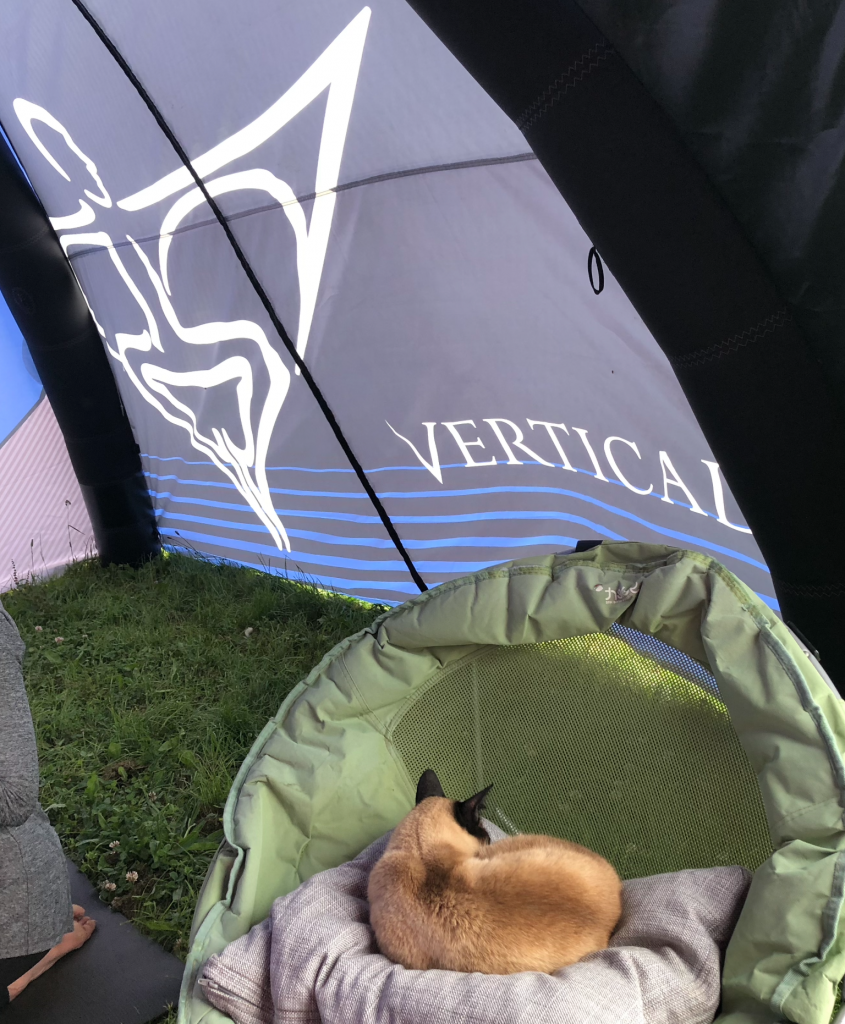 Despite a reasonable forecast, and this being one of the weekends bookending the Summer solstice – Britain does Britain and the weather is obviously inclement enough for many skydivers to make six-hour decisions about what to do. When things are busy, tent interactions go heavily in favour of individual skydivers – but when things wind down the dynamic changes and the work presents elsewhere. This is when the staff turn up – usually far too busy on boogie days to hang out with the tent folk. Being a gear representative is being an educator as much as everything else, but dropzone staff frequently have as much information for you as you do for them. If you want juicy feedback and to understand how your equipment really performs, listen to the people who grind with it every day – tunnel monkeys, camera pool kids, tandem skydiving baggage handlers. They also represent connections that remain at a place long after you have packed up and rolled on to the next thing.