In the simplest of terms, a dropzone is the ability to up into the sky in an aircraft and back down again with a parachute. From there, every skydiving operation is a variable concoction of familiar elements used to facilitate each aspect of our sport – from the size and shape of the hangar, through the comfort and wellbeing of the tandem experience, the quality of the classrooms and spaces for learning, to the peripheral and less-visible support elements like the rigging loft. Each place is a mishmash of things we all recognise, and the overall atmosphere and productivity of a dropzone are channeled through the strengths and weaknesses of the environment.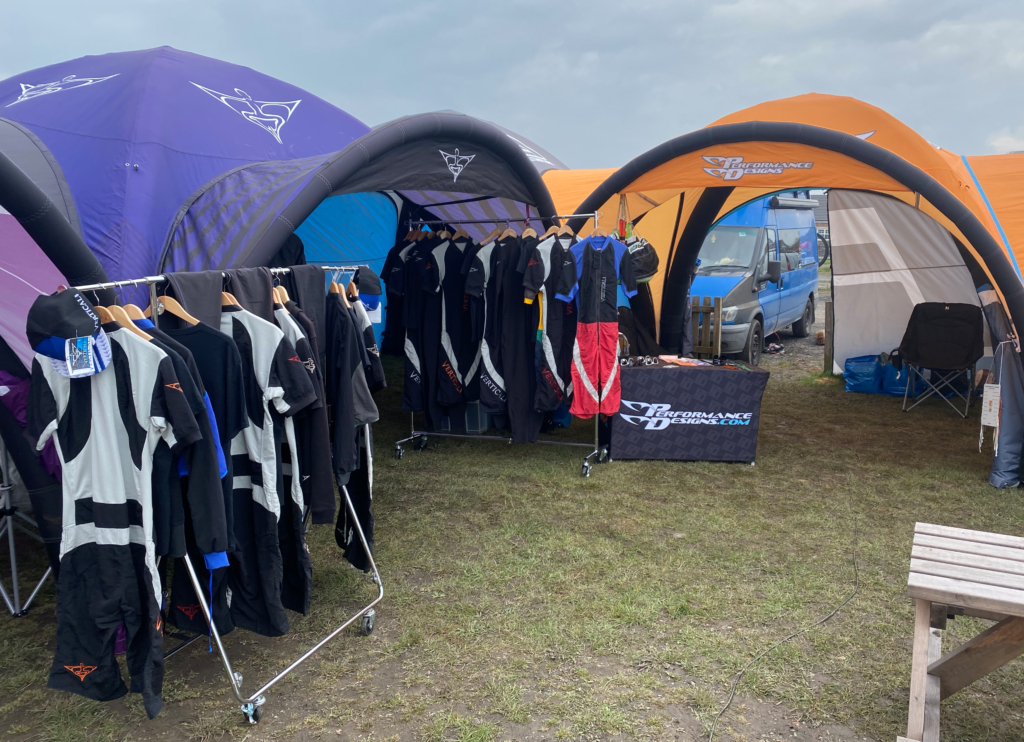 The challenging part for SkyHigh is they are way up North in the UK, and a high percentage of the skydiving community has to drive past other solid options for their lift to altitude to get to Durham. What SkyHigh has got going for itself is something that should always be at the tippy top of considerations for any place seeking to entice sport jumpers – a big, fast plane (Caravan) that goes all the way up (15k every time). Prioritising the things skydivers want and need the most is important, and quality ephemera loses its luster quickly if it is required to serve in place of getting jumps done.
Easter weekend in Britain is the first big holiday of the season. The Monday public holiday, and long jump days brought about via the daylight saving switch, mean that most skydiving facilities look forward to doing good business – even without assembling things into an actual boogie. SkyHigh Skydiving is aiming for its first unrestricted open season now though, and continue to offer sport events with an eye on convincing people that the extra investment of effort and resources to come here is worth it.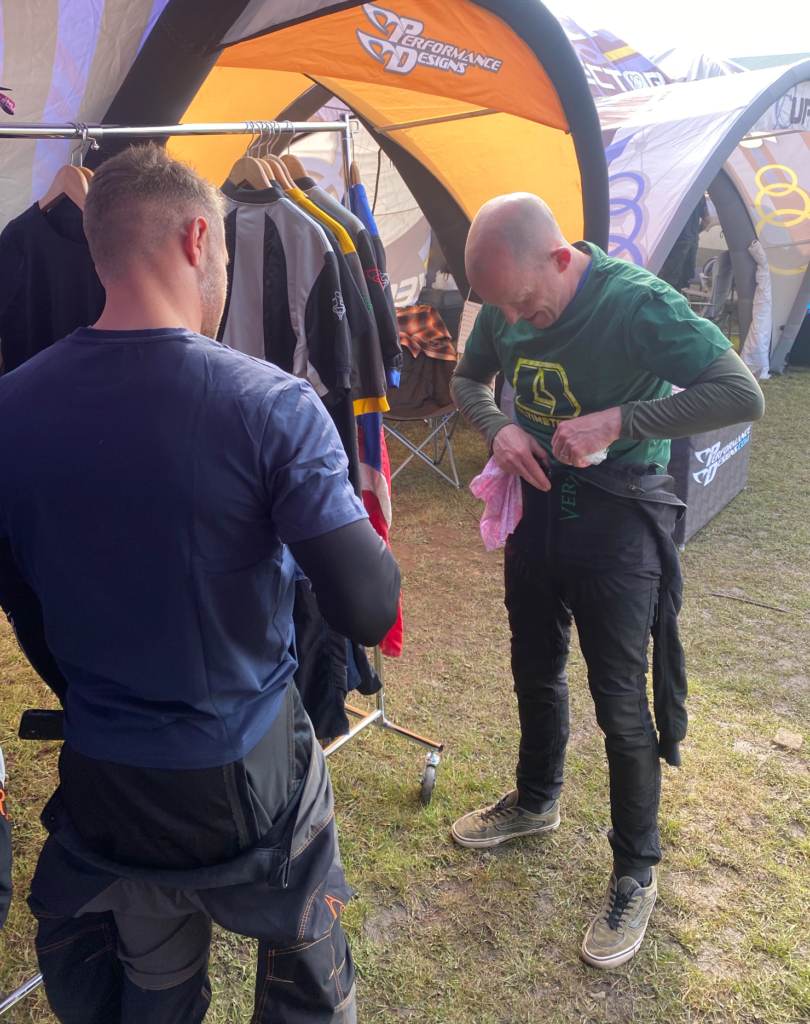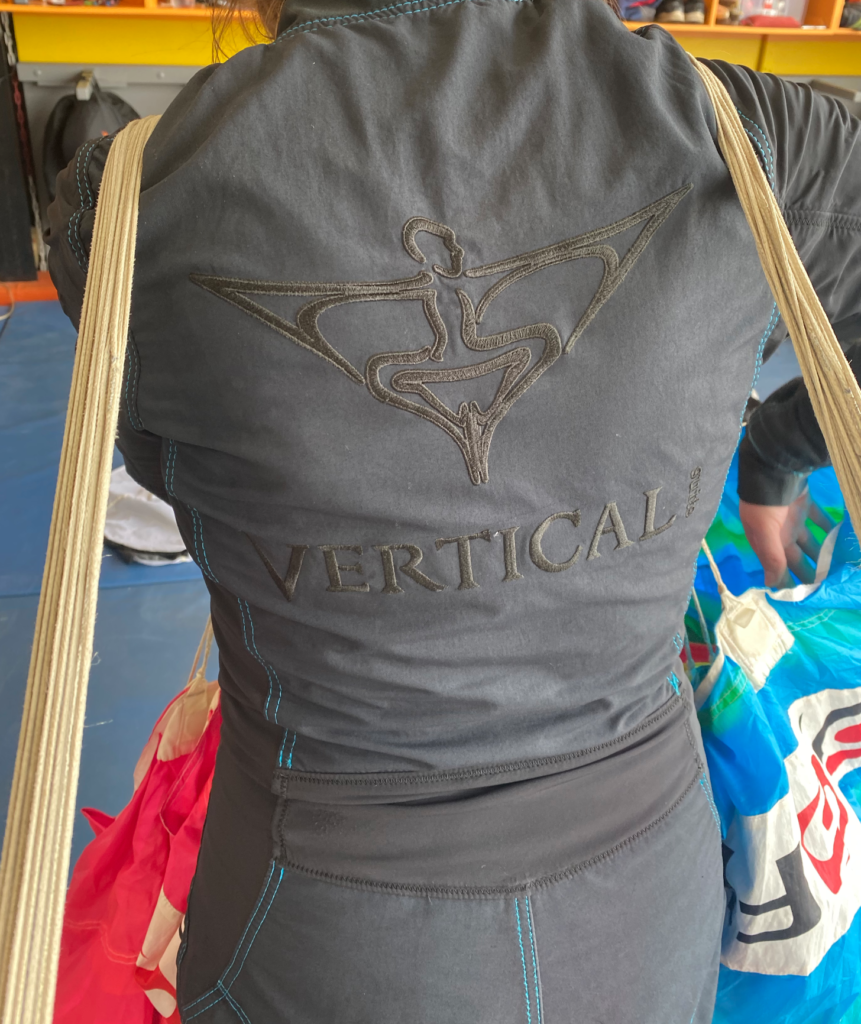 It has been busier before at SkyHigh Skydiving. Likely this is a combination of solid skydiving weather forecasts across the country, and the sting to one's wallet for logistics – but the plane turns and the people present visit the event tents for the support on offer and to see what is up for this fresh new season.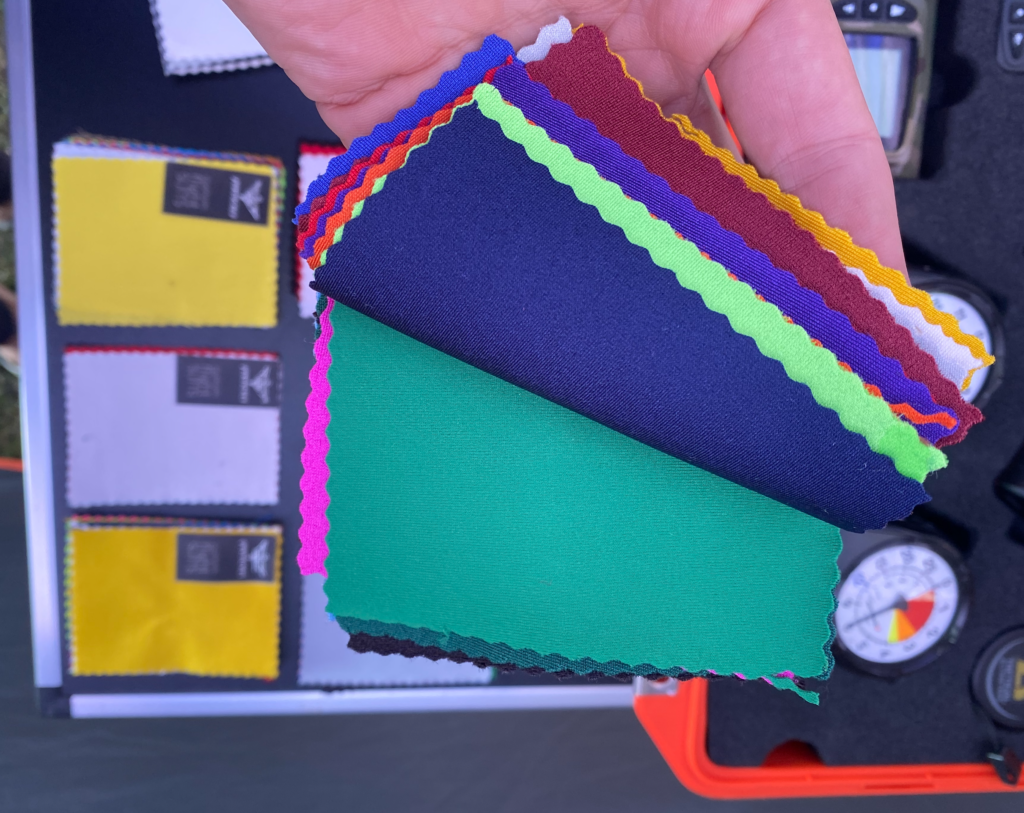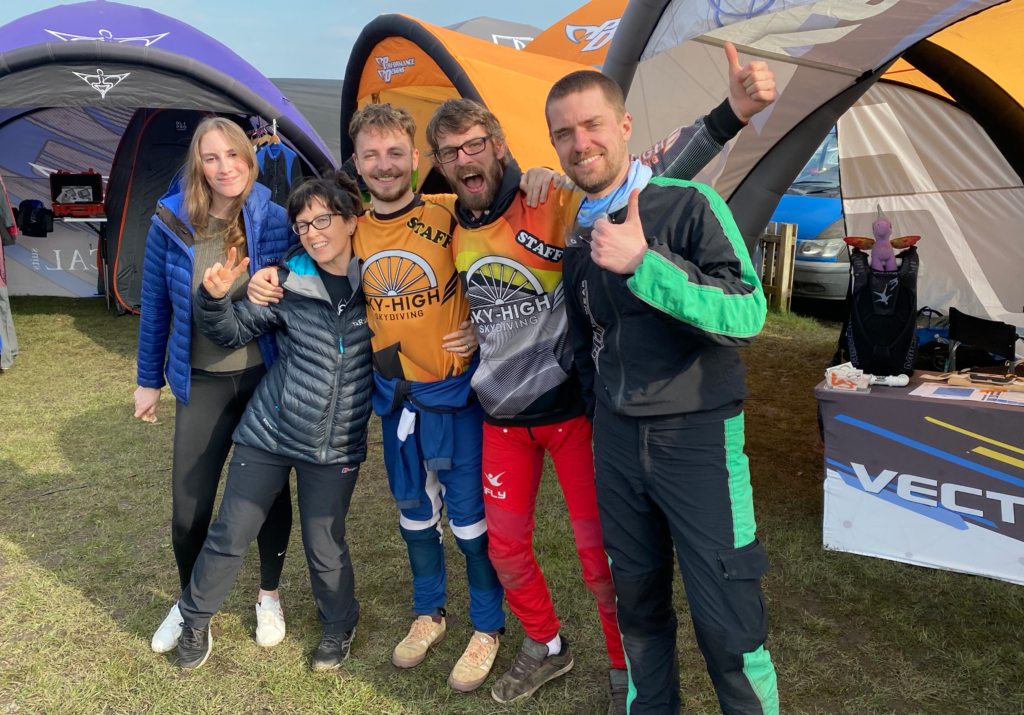 SkyHigh has big development plans, and the construction of new areas that began in the off-season continues at pace. The outside ground has been cleared and flattened, with a new toilet and shower block already in place. Inside there are new spaces forming, which will become classrooms and a sizeable rigging loft. Developing the scope of a dropzone while running a commercial operation at the same time is no easy thing, and it is a positive thing to witness actual construction that will soon present value for everyone. Here is hoping that the plans in place here all work out and that the skydivers of Britain get an upgrade to both their jumping scene and the support structure for the sport.