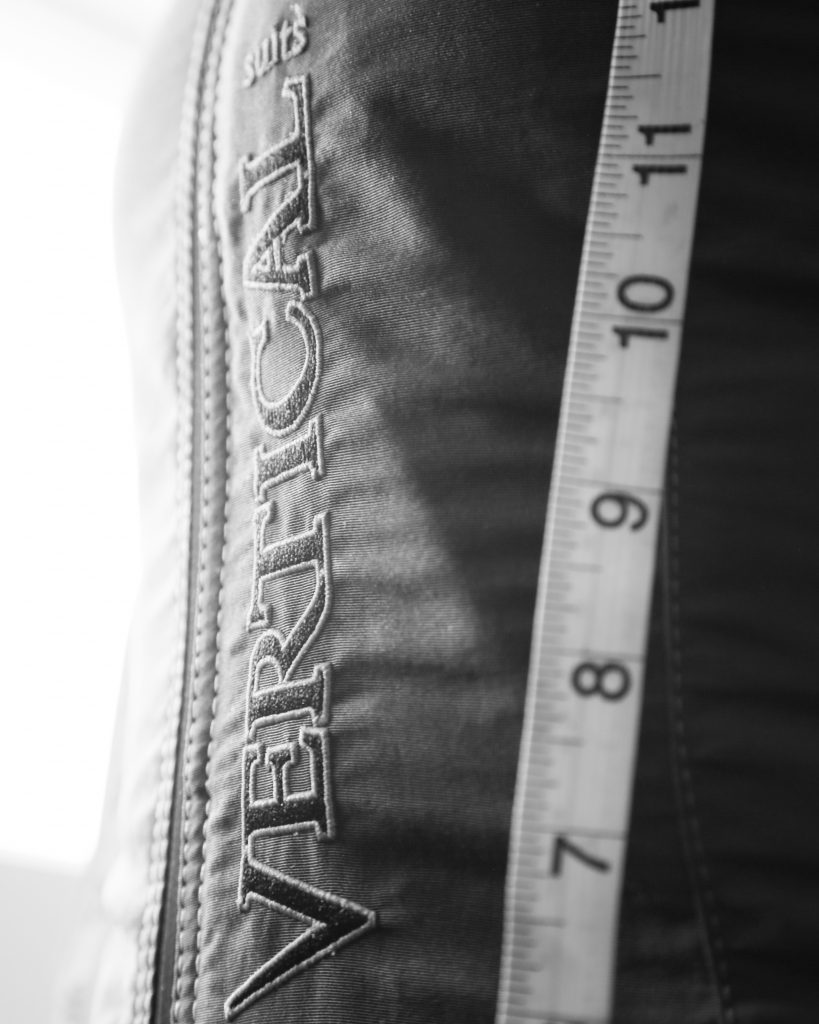 Relax – Measuring up for a new suit is a source of anxiety for many, but it is not difficult if you follow the guide and obey a few simple rules.
Get Help – While it is technically possible to measure yourself, this is not recommended. There will be some touching – try not to make it weird.
Dress Rehearsal – For the measuring process, wear what you would normally wear under your suit. Base layers, thermals, underpants. You choose – but keep practicality in mind and DO NOT wear bulky clothes. We require a blueprint of your body, and bulky clothing will not give good results. If you need to wear something bulky under your suit, please add a note to the order and include photos. The best way though is to wear nice warm base layers for those chilly days.
Measure Twice, Cut Once – Always take the measurements twice. Maybe switch hands or stand on the other side and do it the other way around. Perhaps switch the limb being measured. This will help you to feel confident about recording the numbers.
No Tweaks – Suit design has grown into a very precise process using science and maths and brains. There are a lot of measurements for a reason and the best results come from sticking to the plan. If you mess with them, it can throw out the form of the suit and compromise its awesomeness.
Inform Us – If you do require a specific area to be looser, for example: if you wear a brace, please contact us directly for advice instead of altering your measurements. Again, photos are best.
Now Means Now – Your measurements now are what counts. If you want your suit to fit, do not adjust anything based on the diet you just started or the gym membership you just bought.
Be Gentle – When wielding the tape measure you should be aiming for tickle, not strangle.
Come As You Are – When being measured, stand naturally – don't puff out your chest, suck in your stomach, clench your buttocks, or whatever. Your suit will feel better, fly better, and look better if it fits you as you really are.
Ask – If you have any doubts about something, get in touch. We are available on the website chat, via Facebook Messenger, email and there is always the good old phone.