Originally published on Dropzone.com in May of 2018.
The number of suit designs there are to choose from continues to grow, and selecting the right one to meet your needs can be a confounding process. Why are there so dang many and what are they all for?
The simple truth is there are a lot of ways to fly your body. Our sport is divided by both line-in-the-sand disciplinary boundaries, such as wether-or-not you require booties and grippers to ply your trade – but also on macro levels inside sub-disciplines that have evolved together with the modern freefly scene. The ultimate grail quest of any company that designs suits is surely to come up with something so exquisitely crafted and manufactured that it should eclipse all else, transcending choice altogether by being totally awesome at all the things. The reality is that there is no single combination of pattern and material that serves all areas of a flying career as well as something focused on and aimed at a particular niche. The result of this is it can be difficult to choose one from a toolbox of designs when you are pushing at the edges of you skillset in all directions at the same time – hungry to get good everywhere right now. What you are left with is having to make a wise and honest choice about the kind of suit you really need.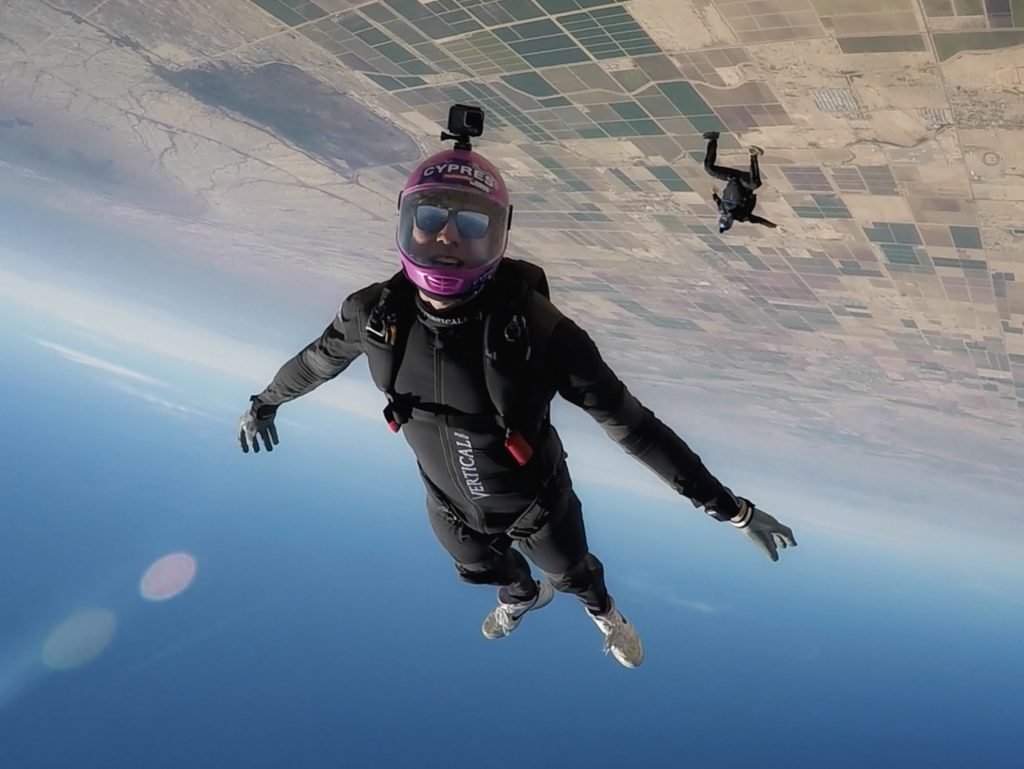 Up to the point where you might be seriously considering investing multiple jumpsuits to apply where and when you need them, you should be approaching an expensive purchase with practicality in mind. A slinky squeezy suit might be all the rage right now, but if you are continually sinking out on all your mates then you have not chosen wisely. The opposite of this is also true – if you are prioritising the time, money and effort on some quality tunnel time then a fitted design that will help build good technique and feels like a second skin might be just the job. When assessing which suit is best for you, the right kind of eyes are the same ones you should be using to choose a parachute: a smaller, more advanced canopy will not make you a better pilot – the path to success is getting the right thing for where your skills are currently.
The Viper Elite is a further refinement of Vertical's flagship Viper template – already previously tweaked into the Viper Pro. While it is possible to simplify these iterations as each being more advanced than the last, to do so would be a disservice to the thoughtful work and overall consideration that Vertical has put into their range. If you do find yourself tumbling down the freefly rabbit hole – ultimately reaching the level where you are coaching, competing, or simply flying enough that the only real way forward is to own more than a single suit, then Vertical has all your needs covered, from the specifics of bendy freestyle to powerful lines, static shapes and everything in-between.
At this point in my flying career I have utilised all the styles and types of suit – from back-in-the-day Talsan bagginess, through the first generations of tunnel-is-a-sport-now rethinks and all the way up to the damn-I-should-eat-less looks of right here and right now. The Viper Elite is my favourite out of all the suits I have owned. This is not because Vertical has created a better suit or some kind of revolutionary design, but because it represents the best intersection of materials and design characteristics with my personal abilities and the specific requirements I have for it. The place that this suit occupies on the spectrum of performance characteristics has, for me, the widest band of usability – it feels equally as good both indoors and under a parachute harness, and I love putting it on either at the dropzone or the tunnel. When flying in either environment, any concessions made to the other are as small as I have encountered – leaving the suit feeling tailored to both the tube and the big blue.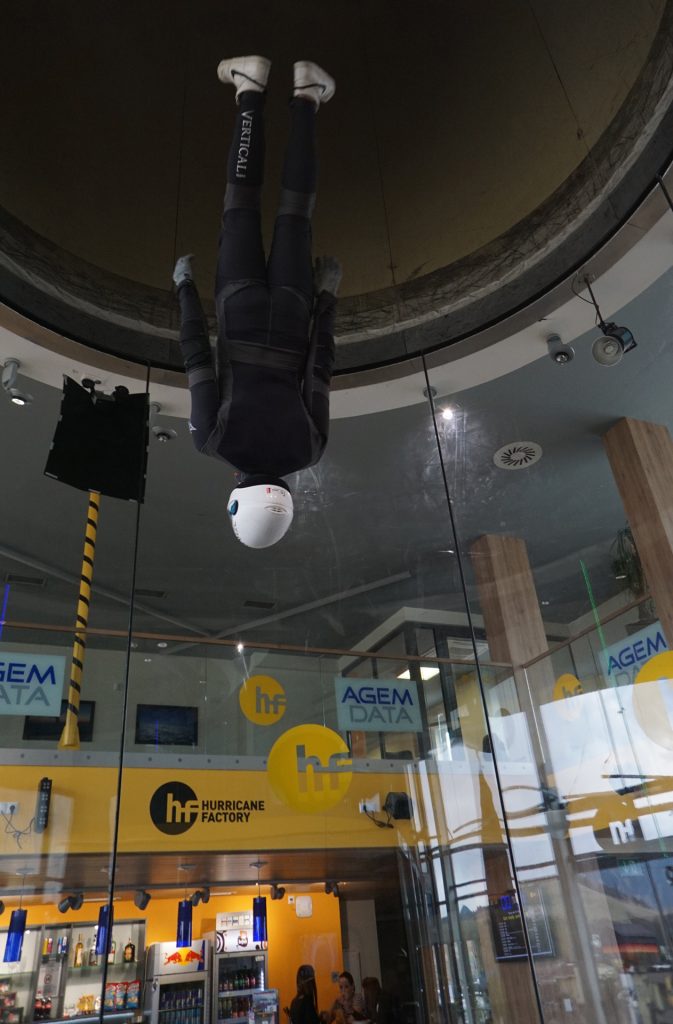 Pros and Cons
As stated above – there is no single suit design that covers every aspect of flying. Here is a look at some of the advantages and disadvantages of the Viper Elite.
Spandex: This super stretchy material is at the central compromise between power and mobility, and its use and placement is often the most important consideration when creating a new design. The Viper Elite has spandex in the areas you would expect to see on a pure-bred tunnel suit, with additional panels for underneath where your parachute harness goes. Even the best quality spandex will shift and flap when put under pressure from the wind and in the tunnel you might feel this in a few places at certain angles, but it does allow for full, unrestricted mobility in both environments.
Squeezy Fit: The closer a suit fits your body, the more you are relying on your true shape to fly. The better you understand how your true shape flies the more graceful you look and feel. The Viper Elite is very much a squeezy suit so all the extra stuff has been removed, such as the mesh lining and any pockets. This is good for the fit of the suit around your body and subsequently your technique, but it does mean you will need to wear some kind of base layer for comfort and find another solution for the things you like to take with you while skydiving – such as your phone, lip balm, bungees, pull ups etc. etc.
Reinforcements: In line with it's two Viper siblings, the Elite has Cordura covering the elbows and knees. In an ideal world none of us would ever crash or wear out our suits by dragging our limbs about on various surfaces – like the net or the glass at the tube, the floor/wall/roof of the plane, or whatever your landing area is made of, but we do any they do. The plus here is that the Viper Elite will last longer in those hard-wearing areas than if it was made without Cordura, the minus is that every extra of fabric used in the construction of a suit moves it a little bit away from the actual shape of your body.
If you, like many, are buried up to the eyeballs in the possibilities of flying your body and are committed to the rewards of getting it right across both environments – Vertical may well have created the best single tool produced thus far.